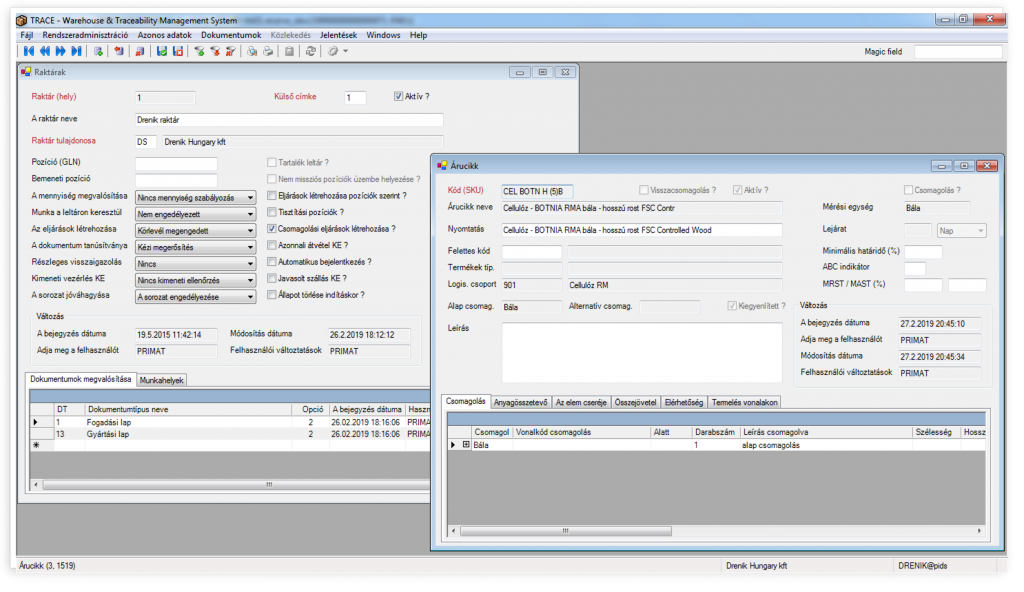 PrimatWMS is magyarul beszélt. Hamarosan elindítjuk az első WMS-et Magyarországon.
A Drenik cég, akivel Szerbiában dolgozunk, arra is ránk bízott bennünket, hogy egy új gyárban, Szolnokon, Magyarországon vezessük be a rendszerünket, ezáltal az első lépés az új piac felé. Tekintettel arra, hogy a Drenik-szel dolgoztunk 4, 5 évig a kölcsönös megelégedettségért, szeretettünk megrázta az ujjainkat, és együtt kezdtünk egy új projektben, valamint új kihívásokkal, amelyek elsősorban a nyelvi akadályt és megértést érintik.
További információ a projektről hamarosan …
Our PrimatWMS also speaks Hungarian. Soon we will launch the first WMS in Hungary.
The company Drenik with whom we work in Serbia has also engaged us to implement our system in their new factory in Szolnok, Hungary, making us the first step towards a new market. Given that we have been working with Drenik for several years, there was no problem for us to take this new opportunity and start a new project. There are some obstacles regarding the language but we're optimistic.
Read more about the project soon …